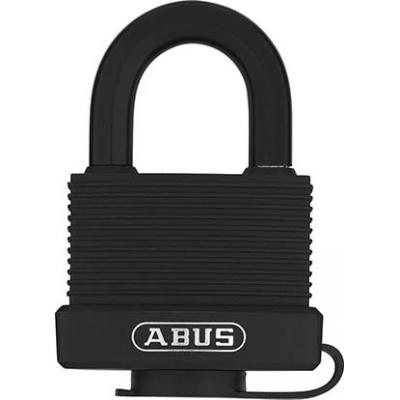 Description of padlock :
Abus brand padlock, 70/45 Marine model has a solid brass lock body that is plastic coated.
The hardened steel shackle is also plastic coated.
A special protective cap ensures that water spray and dirt cannot penetrate the locking mechanism.
Chains, doors, gates, cupboards, tool boxes, cellar windows, sheds, switch boxes, etc. can all be locked with the Abus 70/45.
Specifications of padlock:
Padlock Grade : Commercial

Function type : Commercial and Industrial

Application type : Outdoor

Shackle diameter : 8 mm
Horizontal clearance : 20 mm
Vertical clearance : 24 mm
Included :
Padlock (2 keys included)
Abus 70/45 Marine Padlock